[printfriendly]
Corporate
Command Center/Central Station | Security & Surveillance | Data Security | Data Rollouts | Audio/Video Services | Digital Signage & Advertising
Key trades that CCS offers to corporate clientele include:
Network Infrastructure
IT Services & Support
Surveillance Systems
Access Control Systems
Secure Credential Badging and Identity Solutions
Data Security & Retention
Secure Admin/Guest WiFi Access
Back Of House Systems Migration/Installation
Building & Lighting Automation
Audio & Video Systems
POS and PMS Systems Integration
Communications/Telephone Connectivity
Structured Wiring
Wireless Deployments
Training/Service/Support
At CCS, we take a no-nonsense approach to the hardware and software we recommend; we consider the plan we develop for corporate rollout to be "mission critical" deployments. We offer solutions that cover any type of business model with the training and support necessary for the fast-paced corporate world.  We work hard to ensure that the solutions we provide are sustainable and able to meet today's demanding requirements.  This requires us to be properly informed and aware of where technology is taking us tomorrow.  We spend endless amounts of hours doing research and attending training seminars on the latest battle-tested methods for deploying many different types of technology.  Everyday these IT industries we represent are changed and updated, which results in the constant task of research, research, research.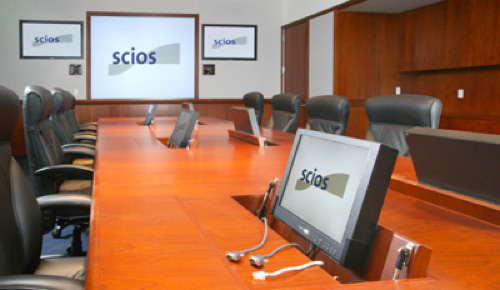 In today's competitive global marketplace, video conferencing (VTC) technology is one of the most effective forces driving our communication systems. With the benefit of our fully customizable video conferencing systems, you can easily make connections around the globe, simply at the click of a button. From the corporate boardroom to the classroom, our clients are making successful connections through the use of VTC technology. With high-definition image quality and superior audio performance, VTC technology provides an open range of communication and presentation possibilities. We are able to seamlessly tie subsystems together, such as teleconferencing and audio/video systems, to create an easy to use system for end users of all backgrounds.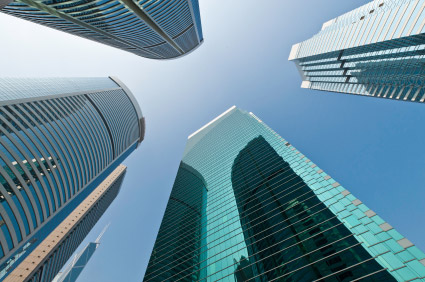 Command Center/Central Station
Successful design of the user interface for these complex systems is critical to operational success. This interface automates the many features and functions associated with your new system into a single, easy-to-use tool. Our industry leading team of programmers will customize your system to manage all aspects of your newly integrated technologies, from audio, video, and switching components, to the lighting and environmental controls.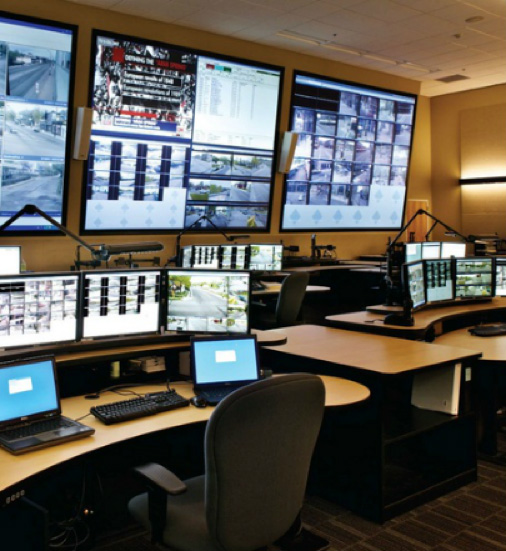 Operators face the rigorous demands of monitoring complex systems and information in a 24/7 environment. Stress, strain, and fatigue must be diminished to maintain a productive, high-quality workforce. Through comprehensive analysis, CCS will determine the best placement for technologies- including large overview displays and operator console furniture. Based on your environment's unique specifications, we can achieve maximum performance levels between the interactions of the operators, workstations, and machines. The overall design of the technology system within a Control Room must minimize the distractions of environmental noise and competing communications while providing an information rich display solution. Teaming up with our in-house Acoustical Engineers allows us to unify this approach so that it is easy and painless for you.
By analyzing your environment's data sources, we can create a blueprint for how operators interact with and process all of the information required to perform their work. We will then use this blueprint to create custom overviews containing all of this information in useable layouts. These layouts can be called up on demand, or triggered by events or actions on your network. The result is an easy-to-use, intelligent system that will increase operator efficiency and reduce response time.

Security & Surveillance
For the professionals at CCS, protecting a business establishment isn't just about installing cameras and recorders. We evaluate the needs of the property from a professional perspective and according to state and federal regulations, even looking to regulations that don't necessarily apply yet in an effort to provide future-proof systems. We have found over the years that regulations change so quickly and in the most dramatic ways that it can often be difficult to predict what is coming next. Moving in to take the place of antiquated technologies, like VCR and DVR recordings, is Digital IP surveillance systems, which use what is called an NVR (network video recorder). Because of the complex nature of these systems, it is imperative that they are designed and implemented by professionals like CCS that have a solid background in not only IP surveillance, but in enterprise networking, as well. CCS will properly set up your IP surveillance with the end in mind, to mitigate the risk of lost footage and ultimately keep you secure.
Beyond the installation of the surveillance and security systems, CCS designs and integrates access control and identity solutions to help establishments maintain a tight leash on the individuals they hire to run the show. We will work with your management team to develop a standard for which your facility operates moving forward, and we'll take the time to train them on the following logistics:
Issuance of Credentials
Design and Sequencing of Badged ID's
Management of Expired Credentials
And More!
One of the benefits in trusting CCS to design and implement the security solutions for your facility is in our ability to connect you with all of the best products available across a variety of services, minimizing your point of contact to just one – us! Additionally, we take the time to train your staff and equip you with the materials necessary for you to run independently, but many of our clients find value in the fact there is always someone nearby that knows how everything works. In addition to our basic systems training, our advanced surveillance & security systems training includes curriculum on known cheat methods and strategies, as well as top in-house scandals that can bleed casinos from the inside out. A top concern among many gaming establishments is mitigating internal theft, and we work to integrate POS, access control, and casino management systems to correlate information between each platform so that loss is easier to target and stop.

Data Security
It is increasingly important to stay at the cutting edge of data and network security. Cloud applications have been increasingly popular. With this trend, we are faced with security measures needing to be in place that can transmit and store information in a secure and efficient manner.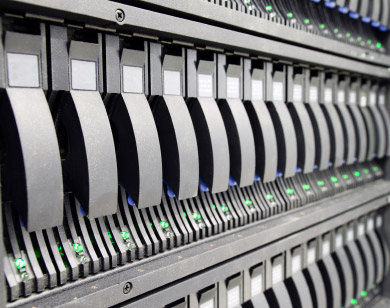 We work to put as many security layers and checkpoints in place to help verify the integrity of data and track the history of data. We are skilled in deploying systems that can alert and notify security personnel of files that have been moved, copied, or tampered with in any way.
As the world becomes more and more data centric, the necessity of data security increases. Mitigating risk is a challenge and requires us to act a step beyond safeguards. We train your staff on areas that should be key focus points. These may vary from business to business, however the core fundamentals always remain the same. Data theft is data theft. Everyone has something of value to someone else. Using only the latest and most cutting edge products ensures that the measures we take are the best possible option available.

Data Rollouts
Data rollouts are the installation, configuration, and testing of network equipment in a facility. This often times involves the data 'handoff' from the service provider- whether it be fiber, cable, T1/T3, broadband, or another form of internet service provider (ISP). We work hands-on with your service provider to ensure that the job is completed properly. Oftentimes, this is done in conjunction with the voice handoff, and we've got you covered there too. We plan every step of the way- including the configuration of devices – your printers, workstations, servers, cameras and more – documenting and detailing every route, access point, device, and purpose within the network.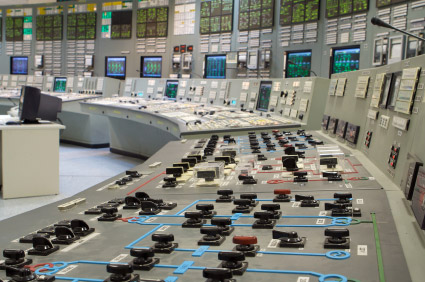 Once the handoff has been completed, it's up to our technicians to configure and set up the network equipment. This includes routers, switches, access points, firewalls, and other network-based hardware that provide the means of a solid infrastructure. The rollouts that CCS handles cover everything from small business to enterprise, requiring our technicians to specialize in a broad range of products. We maintain a solid lineup of all-star technicians, who are always available to take on any challenge.
IP Video Surveillance has become quite popular in the last several years. Although the benefits of network video are far better than that of analog video, it brings with it a complex set of requirements that must be met in order to properly deploy a digital video surveillance system and experience it hassle-free. The most important requirement is a strong network backbone, which consists of reliable equipment, built for consistent heavy network traffic. There also needs to be proper configuration to allow load balancing across all network devices, especially recording and storage devices. Rest assured, our team has successfully managed IP and analog deployments with hundreds- sometimes thousands of cameras in single system without breaking a sweat.

Audio/Video Services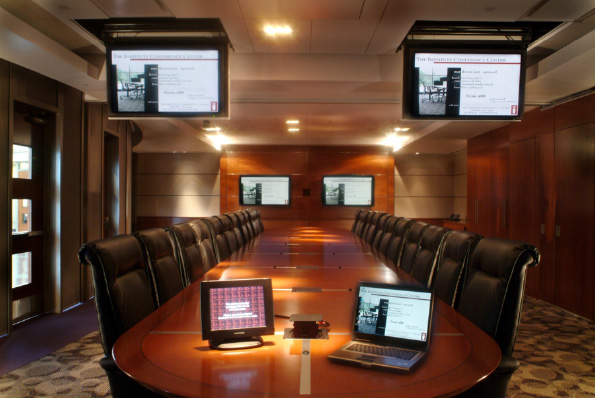 Distributed Audio/Video is a unique industry that is changing every day. These systems typically employ more than one HD monitor, or TV, however we then multiply it over amount of displays necessary. Using a Matrix Switch, we can add multiple sources (DirecTV, Call Board, Digital Sign, etc.) to a Distributed Video system, and allow your employees easily manage what display is showing what source, at any given time. More complex systems are able to be controlled from a map interface, allowing users to easily identify which display they are controlling just by glancing at an on-screen map. Distributed video systems can be tied into building automation systems which allows displays to be shut down as areas of a facility are shut down.
A very popular and useful tool in the Corporate A/V industry is video conferencing solutions. These effective technologies can result in a huge cost savings from reduced travel expenses. These systems require the proper network backbone in order to provide a useful and productive experience. Providing corporations and growing businesses with video conferencing networks is just one way that CCS helps you to conveniently connect with your world. CCS specializes in not only the A/V portion of the video conferencing, but also in the network, security, and communications aspects of the install, providing a single point of contact for your leadership team that is both easy to manage, and easy to work with.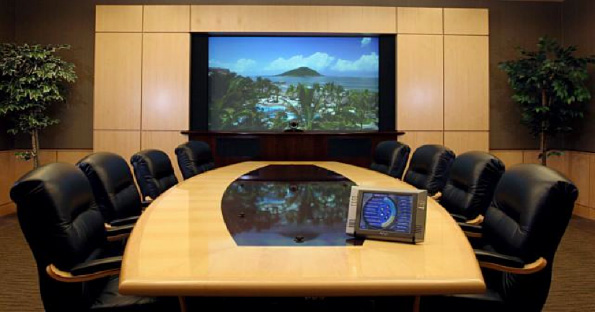 CCS can integrate your Distributed Commercial Sound System to work with your Distributed Video System. Say you own a Bar & Grill, and you would like your customers to be able to hear the game in one part of the bar, and music in the restaurant. Or even to be able to offer Wireless Speakers for customers to have at their table, so that they can tune in to just their game. Distributed Audio systems can also have a Paging Feature. This option allows an employee to make announcements with the push of a button. The music/game automatically fades out for the announcement, and then fades back in at the end. These intercom features can be integrated with a telephone system, expanding the amount of input devices to an almost unlimited number- both locally and worldwide.

Digital Signage & Advertising
Digital signage technology is a quick and effective means of displaying attention-getting visuals, delivering an effective medium for advertising, information services, and entertainment. Whether aiming to productively market to potential clients, or successfully distribute educational information, CCS works with you to plan, design, and implement a dynamic digital signage system that delivers a lasting impression. Many restaurants and casinos use Digital Signage to display menus, upcoming shows & events, and sports events, while having the flexibility to easily display new and exciting information.
Digital Signage Services encompass a number of different trades, from the installation & integration of the display system, the design and the application of the content, and management of a comprehensive digital project. It isn't always easy to manage 43 HD Video Feeds, but we have created and patented a software solution that allows any job to be customized. Our Software Design Team effectively and efficiently brings your vision to reality with Full-Service Design Packages that help you to create a logo, slogan, and an overall professional look.
Without fail, the most vital aspect that is elaborate while buying remedies online is to make a better choice. Several medicaments are used to treat infections caused by tonsillitis. Let's talk about varied medicines exists. If you're concerned about sexual disease, you have to learn about "buy viagra online" and "generic viagra online". You may have heard about "online viagra". Also, think about "buy generic viagra online". By the way, there are some of possible explanations and physicians are mostly able to pinpoint your problem through biological tests. Causes of sexual malfunction include nerve disorders. Chronic illness, some medications, and a state called Peyronie's disease can also cause sexual dysfunction. Naturally, Viagra may also be used to treat other claim as determined by your physician.