Gaming
Security & Surveillance | Data Security | Data Rollouts | Distributed Audio/Video | Digital Signage & Advertising | Casino Management Software
Key trades that CCS offers to gaming clientele include: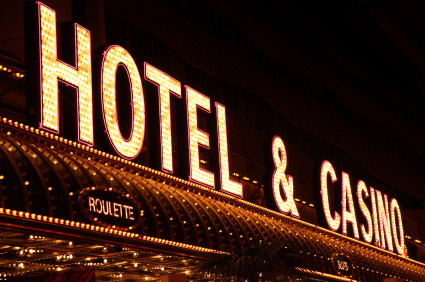 Network Infrastructure
IT Services & Support
Surveillance Systems
Access Control Systems
Secure Credential Badging and Identity Solutions
Data Security & Retention
Secure Admin/Guest WiFi Access (w/POS & HMS/PMS Ticketing Integration)
Back Of House Systems Migration/Installation
Building & Lighting Automation
Audio & Video Systems
POS and PMS Systems Integration
Communications/Telephone Connectivity
Structured Wiring
Wireless Deployments
Training/Service/Support
CCS is the only systems integrator that offers a Two-Year Guarantee on gaming system compliance. Our Gaming Services branch of our Commercial Division focuses on the key aspects needed to make your establishment as efficient and manageable as possible. We have experience in all types of gaming establishments, from card rooms to tribal gaming, to complete any job in an effective and efficient manner. We provide turnkey solutions that cover your entire low voltage system- surveillance, access control, data networks, distributed a/v, telephones- CCS has a solution fit just for you. In taking the entire scope under our umbrella, we ensure connectivity and confidentiality across the entire system. It is in this unification that we are set apart from others in the projects we take on.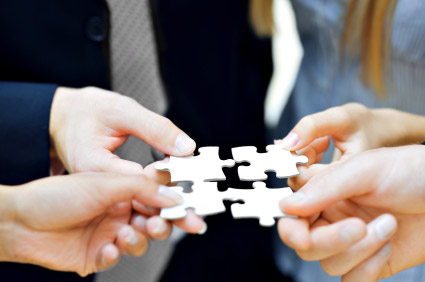 We are able to help your staff identify what areas of your facility will need to be key focus points in order to mitigate loss and liability, while maximizing operational flow and continuity. We have staffed Consultants & Project Managers that know your Minimum Internal Control Standards (MICS) by heart- everything from Fincen 103 requirements to regulations covering your surveillance and IT equipment. Our many partnerships allow us to involve the manufacturers and developers at the outset, so there is clear communication about goals, plans, and potential obstacles. Our engineers work hard to mitigate delays by informing the decision makers in every process from beginning to end. With CCS, you are assigned a Project Manager from the outset of your project- which gives you a single point of contact for all concerns relating to the job.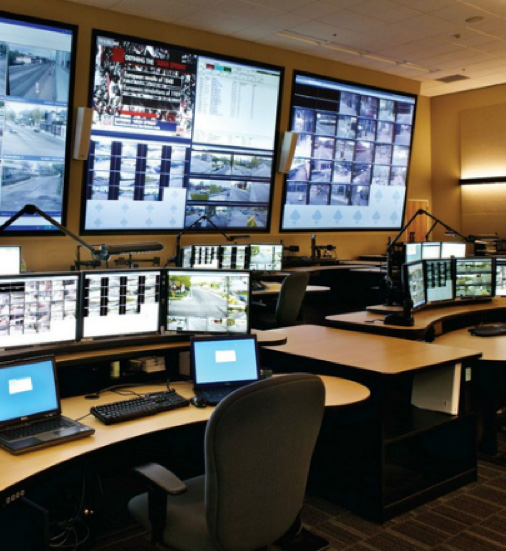 It can often be difficult to engineer a future proof system for a client, especially in the Gaming industry with MICS changes. New innovations can make our job easier by allowing us to accomplish what we could not easily do yesterday. However, it is not always as easy as just adopting a new method or technology- we have to make sure that what we provide a gaming establishment is in compliance with the MICS, now or in the future. We have developed an in-depth method of looking at nationwide regulations and adapting our practices to prepare for what some states have mandated for years. To further future-proof our work, CCS is the only systems integrator that offers a Two-Year Guarantee on gaming system compliance. Should any regulations change a year after your rollout, CCS will cover the financial burden of bringing your system up to compliance- no questions asked. Additionally, an extended form of coverage can be applied extending the term to 5 years (additional fees may apply). We are so confident in the systems and solutions we offer to our clients, and this guarantee is our way proving it.

Security & Surveillance
For the professionals at CCS, protecting a gaming establishment isn't just about installing cameras and recorders. We evaluate the needs of the property from a professional perspective and according to state and federal regulations, even looking to regulations that don't apply yet in California but do in other regions, like Atlantic City or Las Vegas, in an effort to provide future-proof systems. We have found over the years that regulations change so quickly and in the most dramatic ways that it can often be difficult to predict what is coming next. It requires us to not only look at industry-wide regulations, but to also look heavily into where technology in the surveillance industry is going. Moving in to take the place of antiquated technologies, like VCR and DVR recording, is that of digital IP surveillance systems, which use what is called an NVR (network video recorder). Because of the complex nature of these systems, it is imperative that they are designed and implemented by professionals that have a solid background in not only IP surveillance, but in enterprise networking, as well.
Beyond the installation of the surveillance and security systems, CCS designs and integrates access control and identity solutions to help establishments maintain a tight leash on the individuals they hire to run the show. We will work with your management team to develop a standard for which your facility operates moving forward, and we'll take the time to train them on the following logistics:
Issuance of Credentials
Design and Sequencing of Badged ID's
Management of Expired Credentials
Secure Ordering Of Badges
Integration With Employee Time Clocks
Integration With Microsoft Active Directory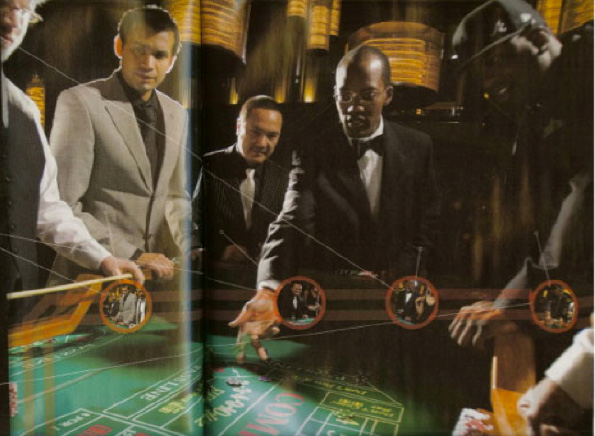 One of the benefits in trusting CCS to design and implement the security solutions for your facility is in the continual service and training seminars that CCS can handle for your facility. As the systems implemented in your facilities grow, so do the training requirements in order to properly operate them. Many of our clients find value in the fact there is always someone nearby that knows how everything works. In addition to our basic systems training, our advanced surveillance and security systems training includes curriculum to known cheat methods and strategies. A top concern among many gaming establishments is mitigating internal theft, and we work to integrate POS, access control, and casino management systems to correlate information between each platform so that loss is easier to target and stop.
The video above shows a new and emerging technology that allows software to visually pinpoint what suit and value a card in play has. It then places an overlay on top of the card to easily discern during live play. The software also analyzes the data and alerts based on unusual betting activity. The system can also alert based on whether the dealer moves his/her hands from the chip tray to their body to help pinpoint internal theft.

Data Security
It is increasingly important to stay at the cutting edge of data and network security. Cloud applications have been increasingly popular. With this trend, we are faced with security measures needing to be in place that can transmit and store information in a secure and efficient manner.
We work to put as many security layers and checkpoints in place to help verify the integrity of data and track the history of data. We are skilled in deploying systems that can alert and notify security personnel of files that have been moved, copied, or tampered with in any way.
As the world becomes more and more data centric, the necessity of data security increases. Mitigating risk is a challenge and requires us to act a step beyond safeguards. We train your staff on areas that should be key focus points. These may vary from business to business, however the core fundamentals always remain the same. Data theft is data theft. Everyone has something of value to someone else. Using only the latest and most cutting edge products ensures that the measures we take are the best possible option available.

Data Rollouts


Data rollouts are the installation, configuration, and testing of network equipment in a facility. This often times involves the data 'handoff' from the service provider- whether it be fiber, cable, T1/T3, broadband, or another form of internet service provider (ISP). We work hands-on with your service provider to ensure that the job is completed properly. Oftentimes, this is done in conjunction with the voice handoff, and we've got you covered there too. We plan every step of the way- including the configuration of devices – your printers, workstations, servers, cameras and more – documenting and detailing every route, access point, device, and purpose within the network.
Once the handoff has been completed, it's up to our technicians to configure and set up the network equipment. This includes routers, switches, access points, firewalls, and other network-based hardware that provide the means of a solid infrastructure. The rollouts that CCS handles cover everything from small business to enterprise, requiring our technicians to specialize in a broad range of products. We maintain a solid lineup of all-star technicians, who are always available to take on any challenge.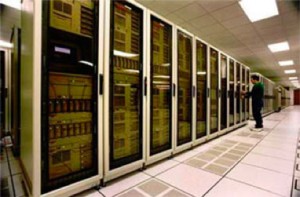 IP Video Surveillance has become quite popular in the last several years. Although the benefits of network video are far better than that of analog video, it brings with it a complex set of requirements that must be met in order to properly deploy a digital video surveillance system and experience it hassle-free. The most important requirement is a strong network backbone, which consists of reliable equipment, built for consistent heavy network traffic. There also needs to be proper configuration to allow load balancing across all network devices, especially recording and storage devices. Rest assured, our team has successfully managed IP and analog deployments with hundreds- sometimes thousands of cameras in single system without breaking a sweat.

Distributed Audio/Video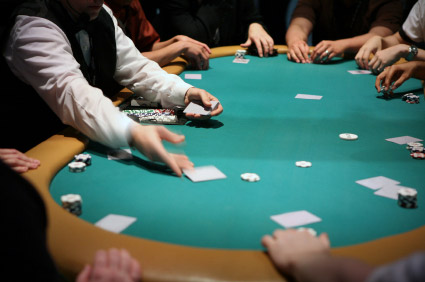 Distributed Audio/Video is a unique industry that is changing every day. These systems typically employ more than one HD monitor, or TV, however we then multiply it over the amount of displays necessary. Using a Matrix Switch, we can add multiple sources (DirecTV, Call Board, Digital Sign, etc.) to a Distributed Video system, and allow your employees easily manage what display is showing what source, at any given time. More complex systems are able to be controlled from a map interface, allowing users to easily identify which display they are controlling just by glancing at an on-screen map. Distributed video systems can be tied into building automation systems which allows displays to be shut down as areas of a facility are shut down.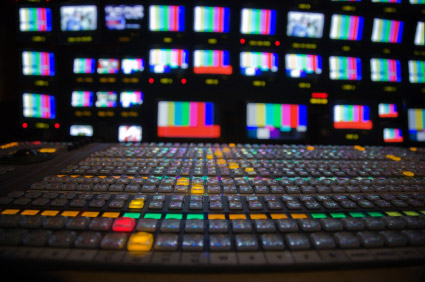 We can also integrate your Distributed Commercial Sound System to work with your Distributed Video System. Say you own a Bar & Grill, and you would like your customers to be able to hear the game in one part of the bar, and music in the restaurant. Or even to be able to offer Wireless Speakers for customers to have at their table, so that they can tune in to just their game. Distributed Audio systems can also have a Paging Feature. This option allows an employee to make announcements with the push of a button. The music/game automatically fades out for the announcement, and then fades back in at the end. These intercom features can be integrated with a telephone system, expanding the amount of input devices to an almost unlimited number- both locally and worldwide.

Digital Signage & Advertising
Digital signage technology is a quick and effective means of displaying attention-getting visuals, delivering an effective medium for advertising, information services, and entertainment. Whether aiming to productively market to potential clients, or successfully distribute educational information, CCS works with you to plan, design, and implement a dynamic digital signage system that delivers a lasting impression. Many restaurants and casinos use Digital Signage to display menus, upcoming shows & events, and sports events, while having the flexibility to display what is needed.
Digital Signage Services encompass a number of different trades, from the installation & integration of the display system, the design and the application of the content, and management of a comprehensive digital project. It isn't always easy to manage 43 HD Video Feeds, but we have created and patented a software solution that allows any job to be customized. Our Software Design Team effectively and efficiently brings your vision to reality with Full-Service Design Packages that help you to create a logo, slogan, and an overall professional look.

Casino Management Software
CCS has partnered with the most cutting edge companies in order to provide true future proof solutions for our gaming projects. One of these companies, Axis Gaming Solutions, provides CCS with software-based tools that can be tailored for gaming establishments- no matter where the establishment is located. The Axis Casino Management System (CMS) is a one-stop shop for facility control and management. The user interface provides easy, one touch control and management of:
Player Track
Pit Track
Tournaments
Audio/Video
Attendance
Point Of Sale
Cage Management
Security Subsystems
The CMS also allows users to push notifications to Twitter and Facebook, enabling the system to act as a full featured management & marketing tool. The Axis CMS takes the guess work out of running a functioning casino and allows the casino to run itself.
In addition to Axis Gaming Solutions, CCS works with some of the leading gaming platform companies, such as IGT, Ballys, Genesis, and Agilsys to ensure the communication and interoperability between systems is maintained. In doing this, you receive exactly what you envision for your property.
Without fail, the most vital aspect that is mature while buying remedies online is to make a better choice. Several medicaments are used to treat infections caused by tonsillitis. Let's talk about varied medicines exists. If you're concerned about sexual disease, you have to learn about "buy viagra online" and "generic viagra online". You may have heard about "online viagra". Also, think about "buy generic viagra online". By the way, there are some of possible explanations and physicians are mostly able to pinpoint your problem through biological tests. Causes of sexual dysfunction include nerve disorders. Chronic illness, some medications, and a condition called Peyronie's disease can also cause sexual dysfunction. Naturally, Viagra may also be used to treat other complaint as determined by your physician.